Tips on How to Get Long Lashes
A quick flip through your favorite celeb mag will show you beautiful woman after beautiful woman with big, bold eyes shrouded by thick, voluminous eyelashes. But one despondent glance at the wispy excuse for lashes looking back at you in the mirror makes you feel more than a little green with envy.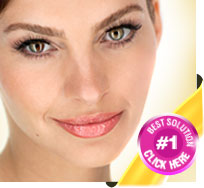 Women come in every shape and size, unique in every fiber of our being. Just as our height, hair color, and waistlines very, so does the amount, length and thickness of our eyelashes. Countless surveys say that captivating eyes are the first think to catch a man's attention, and a full set of thick lashes can dramatically change a woman's appearance.
Listen up ladies! Bold eyes can be achieved by a myriad of make-up products, treatments, and extensions. Read more to learn about how to enhance the length and thickness of your eyelashes.
Artificial Eyelash Extensions
Mascara & Eye-Enhancing Make-Up
Did you know that in 1913, mascara was invented by a chemist from coal dust mixed with Vaseline jelly for his sister, Mabel? The chemist began to sell his mascara under the name Maybelline - a combination of Mabel and Vaseline. His mascara's quick eye-enhancing application was a huge success, so much so that Maybelline is now one of the leading corporate giants in the cosmetics industry.
For an intense but subtle effect, combine a waterproof mascara that both volumizes and lengthens lashes with a base coat of eye lash primer to avoid clumping. If you're looking for something more dramatic, use a dark eye liner along your inner eyelid rims to accentuate depth. Be forewarned, eyeliner along the top rim of your eyelids may cause your eyes to water and inadvertently ruin the rest of your make-up.
Fake (False) Eyelashes
Fake eyelashes are a cheap remedy for subpar lashes, but can be a royal pain to deal with. Quality really makes a difference, as a pair with low-quality glue are more likely to fall off when you're sweating as you dance the night away. We suggest purchasing individual flares for fun, flirty lashes to go out with.
Grow Eyelashes
If you're looking for something more permanent, there are plenty of old wives remedies on making them lashes grow long from the comfort of your own home. But if you want more concrete results, there are two options, experimental drugs and medical procedures, or all-natural herbal supplements to improve lash length and thickness.
Latisse Eyelash Growth
Latisse is a prescription drug with no other purpose then to cosmetically improve lashes. However, this drug, like similar synthetic serums on the market (such as NeuLash) has potentially dangerous side effects, which range from eye color change to blindness, as well as seizures, rash, and loss of eyelashes!
Natural Eyelash Growth
Permanent, long eyelashes are hard to come by, but the safest method is probably an herbal supplement or chemical-free serum. The eyes and eyelids are one of the most sensitive parts of your body, so don't risk damaging those lovely eyes of yours when there are risk-free natural eyelash growth remedies available. Read our detailed lash-enhancing product reviews.